During this session, we explored two key dimensions of how best to manage during and through covid-19:
How to react to covid-19 via raising business model resilience

Focusing on 'winning in the crisis' via value creation
Defining the 5 steps of value creation
2. How to create value through a robust innovation framework
Building framework for innovation management
Creating an innovation culture
Leo Brenner, Director of Advisory within Gartner's CIO Research Group, was our special guest. Look at the sketchnotes' report!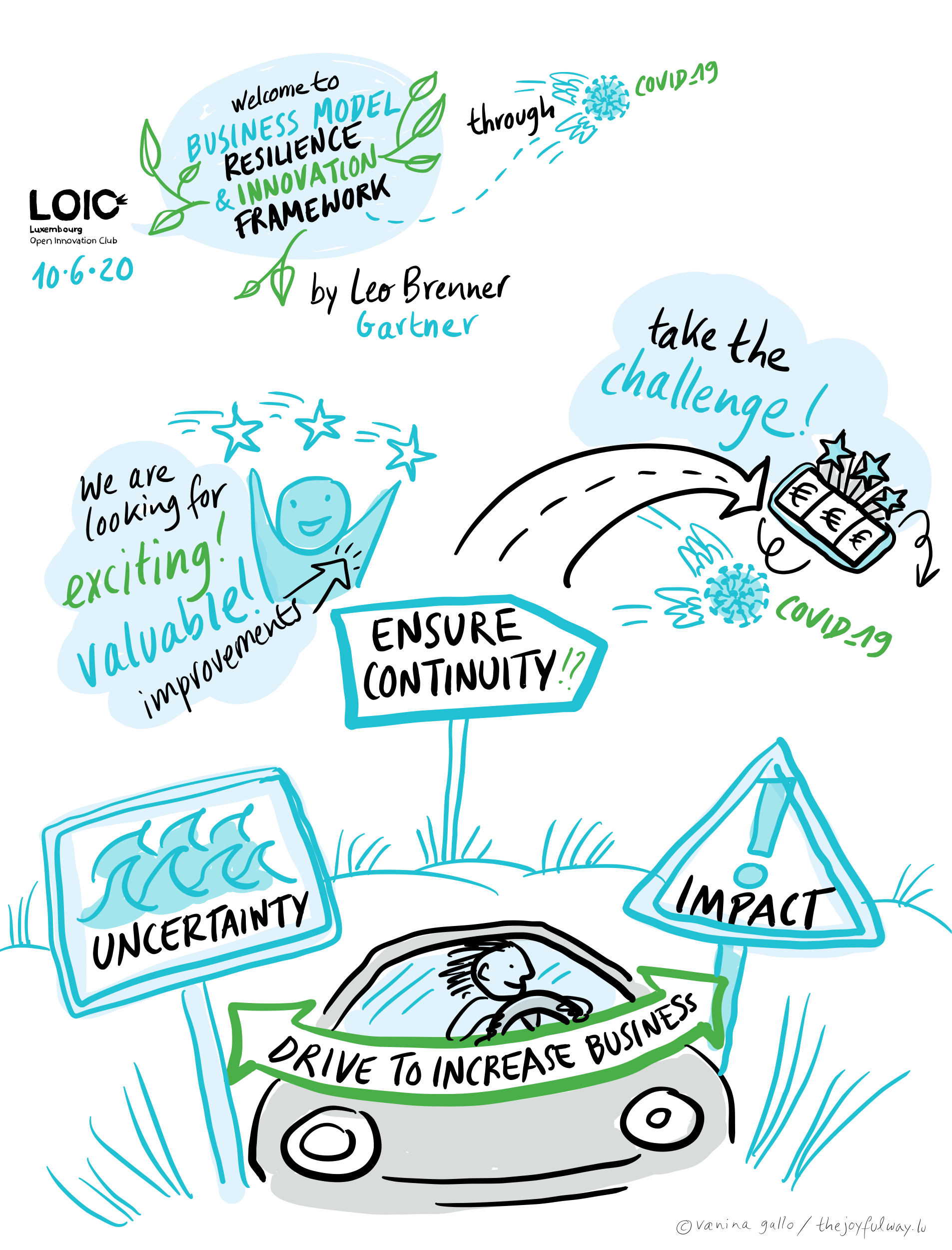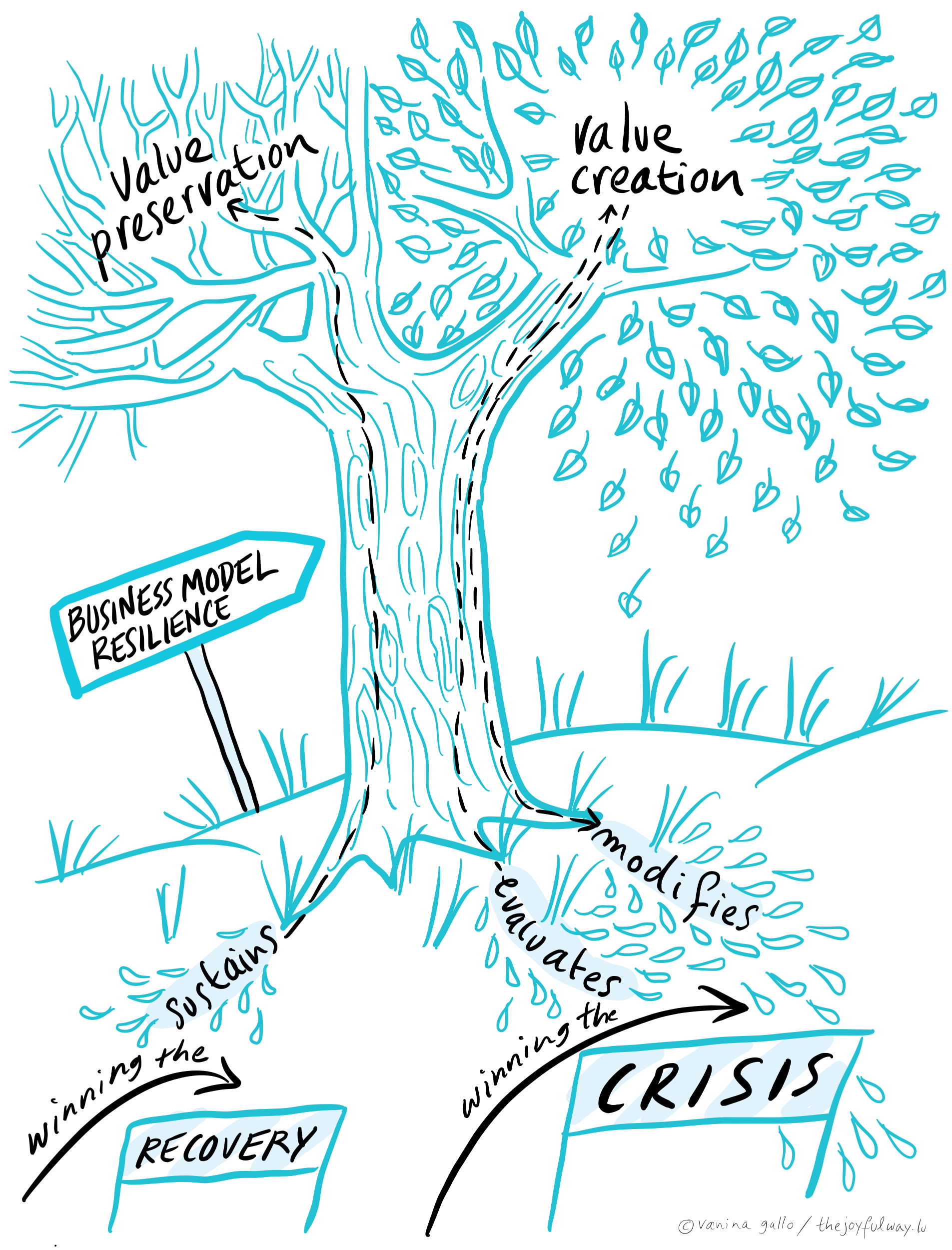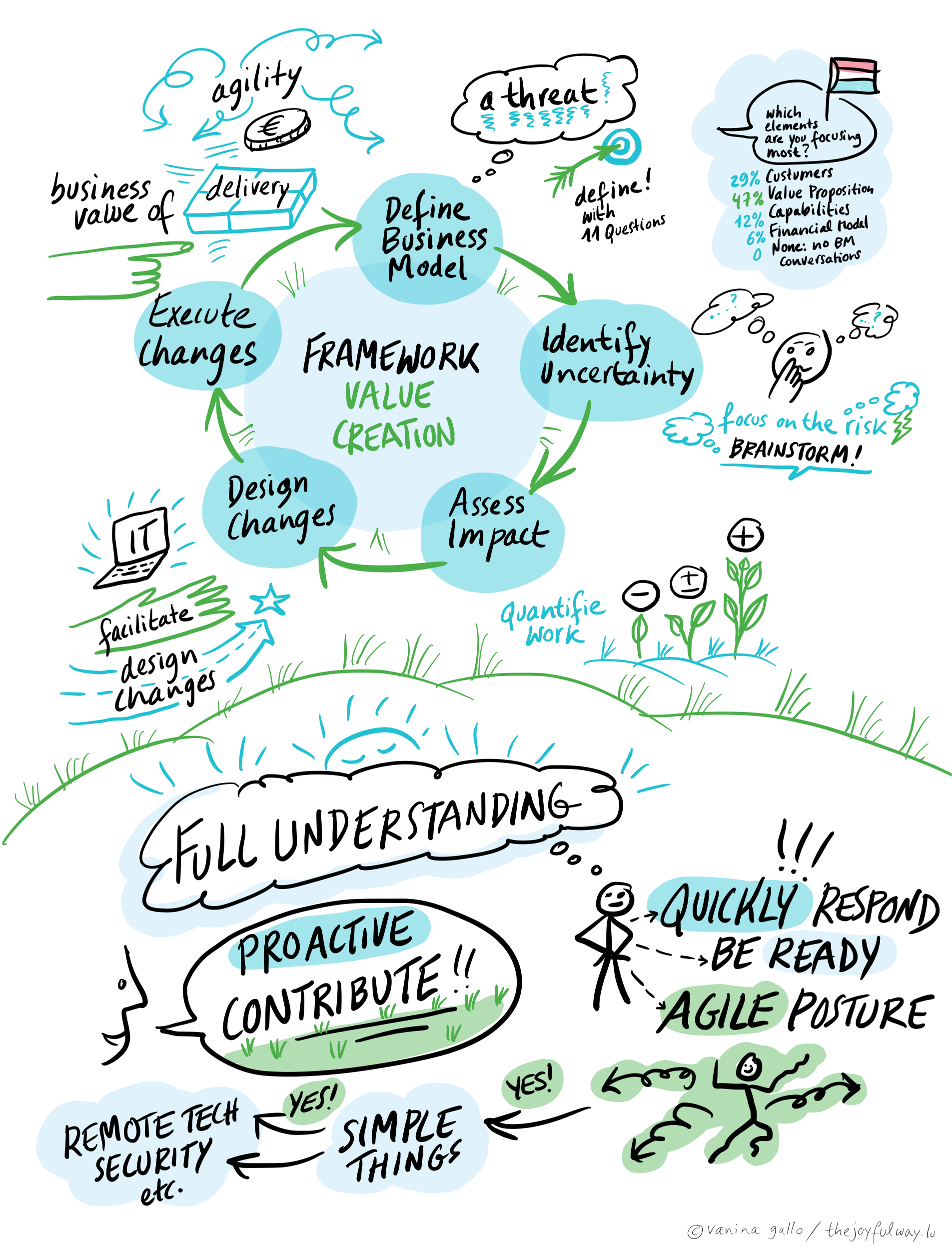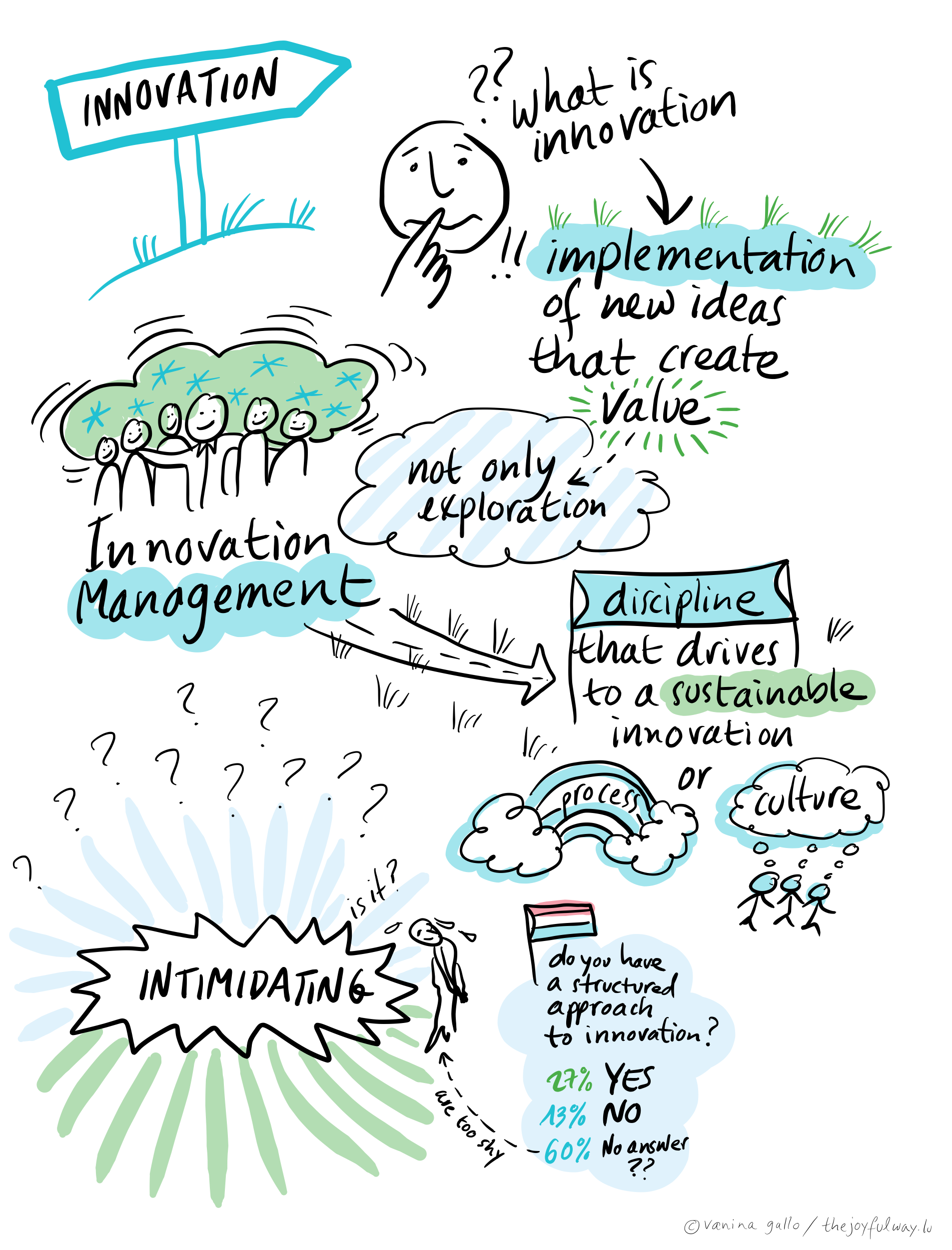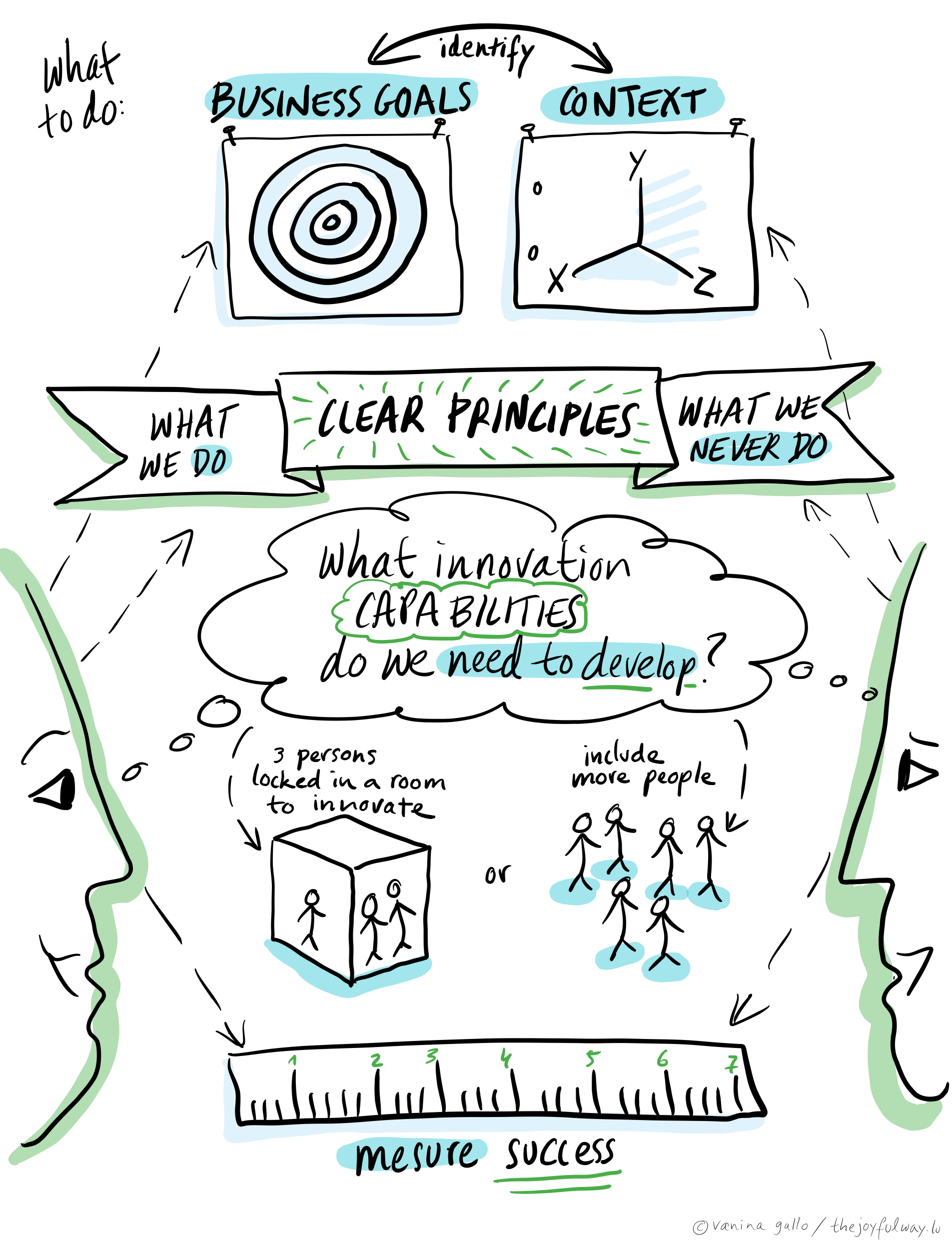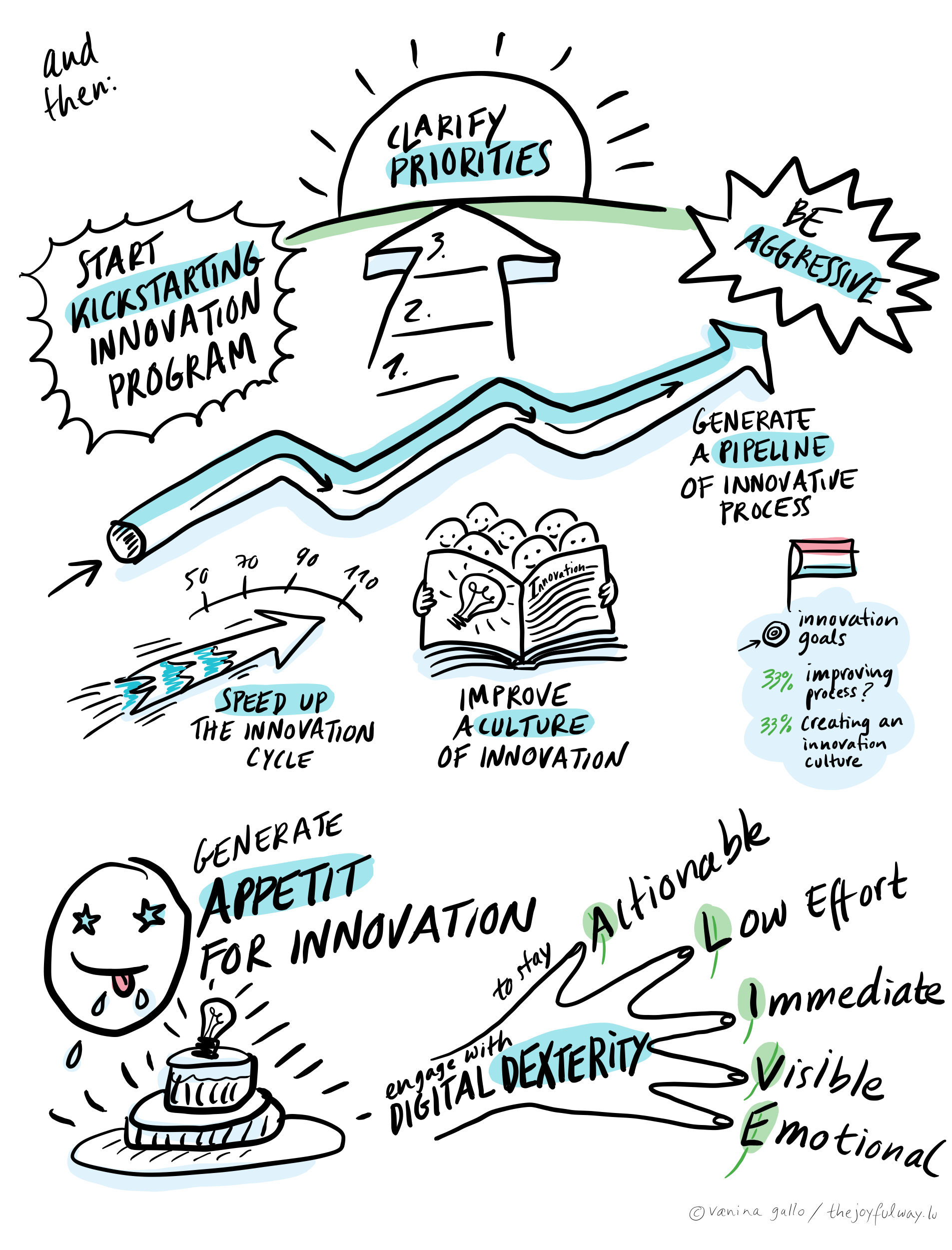 SOURCE
Luxembourg Open Innovation Club (LOIC)
Material extracted from webinar - June 2020
Sketchnotes ©Vanina Gallo | thejoyfulway.lu