The House of Startups hosted a dozen of European startups that came to pitch to  members of the LOIC (Luxembourg Open Innovation Club). This event, known in the field as an innovation dating, involves having startups from different industries pitch around a common theme. Selected by the LOIC, the startups originating from Luxembourg, France and Belgium propose solutions that are potentially relevant to the members of the club. After these presentations, the startups and corporates have the opportunity to discuss in further detail the concepts that have been addressed and consider the possibility of collaborating.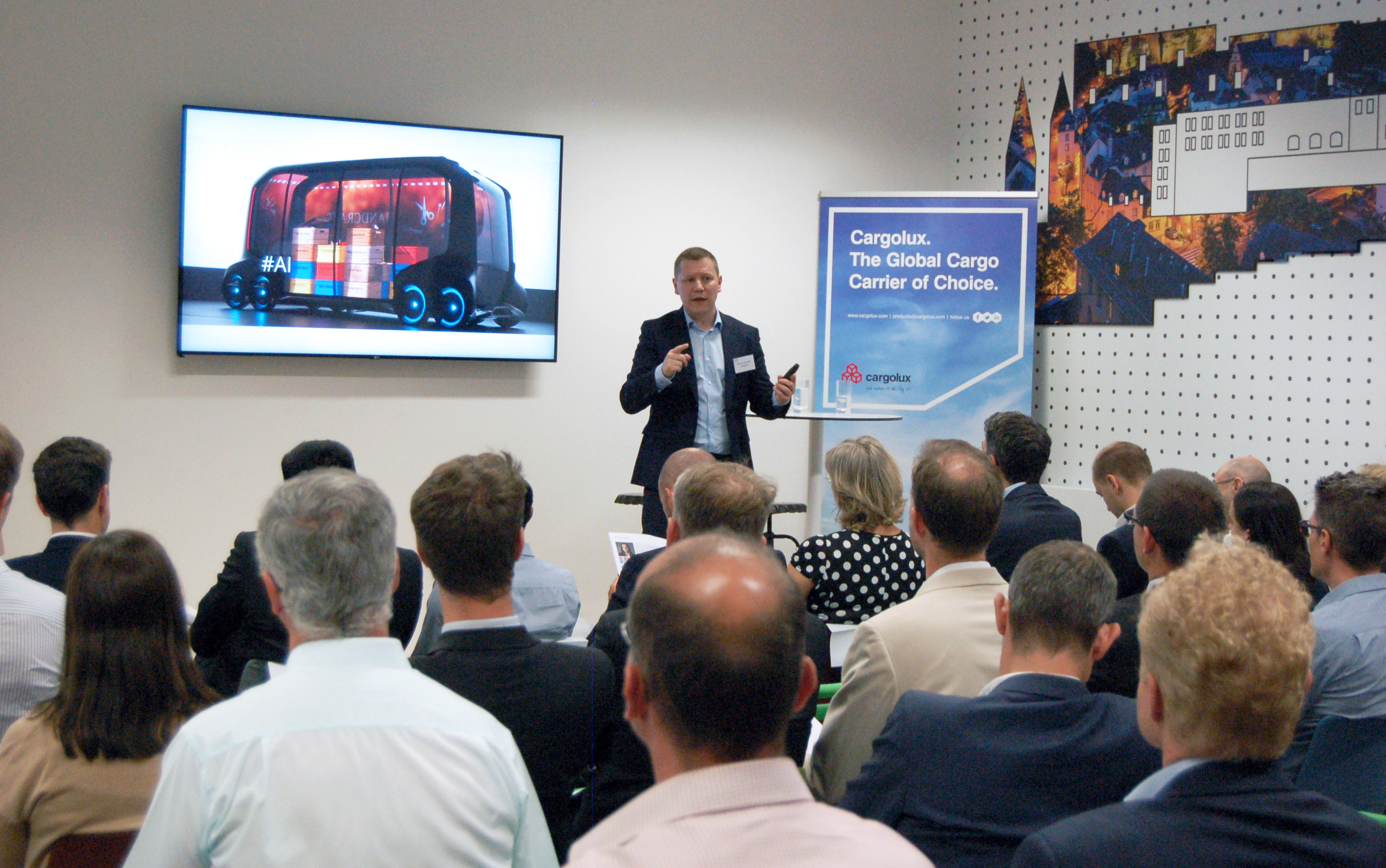 Bruno Wozniak (Caroglux) opening the event
Training, automation, decision-making tools, data analysis and visualisation, bots, process optimisation, … The startups' field of expertise varied widely. Their common point? They all make use of artificial intelligence to further drive their solutions. The ten startups that were selected demonstrated the wide range of applications in the field. Bruno Wozniak, Digital Innovation Officer at Cargolux, sponsor of the event, supports the initiative: "The strategy of Cargolux is to become 'The global carrier of choice'. For us, artificial intelligence has a clear potential to disrupt our business model, and we are determined to make the best use of it. It was thus extremely relevant for us to support this event."
The presentations held by Case Law Analytics, Datakeen, EmailTree, Haapie, HighWave Capital, JetPack Data, Konverso, Sagacify, Wizata and Yields.io thus set the pace of the evening, complemented by a roundtable around the topic "How to create business value through artificial intelligence". Animated by Emilie Bechet, LOIC ambassador, the roundtable gathered two experts from the field of AI: Dr. Emilia Tantar, leader of the artificial intelligence initiatives at PwC Luxembourg and co-founder of BlackSwan, and Dr. Patrice Caire, researcher in Artificial Intelligence and Social Robotics. Notable topics of the discussion were the application, the externalisation and the ethics of artificial intelligence.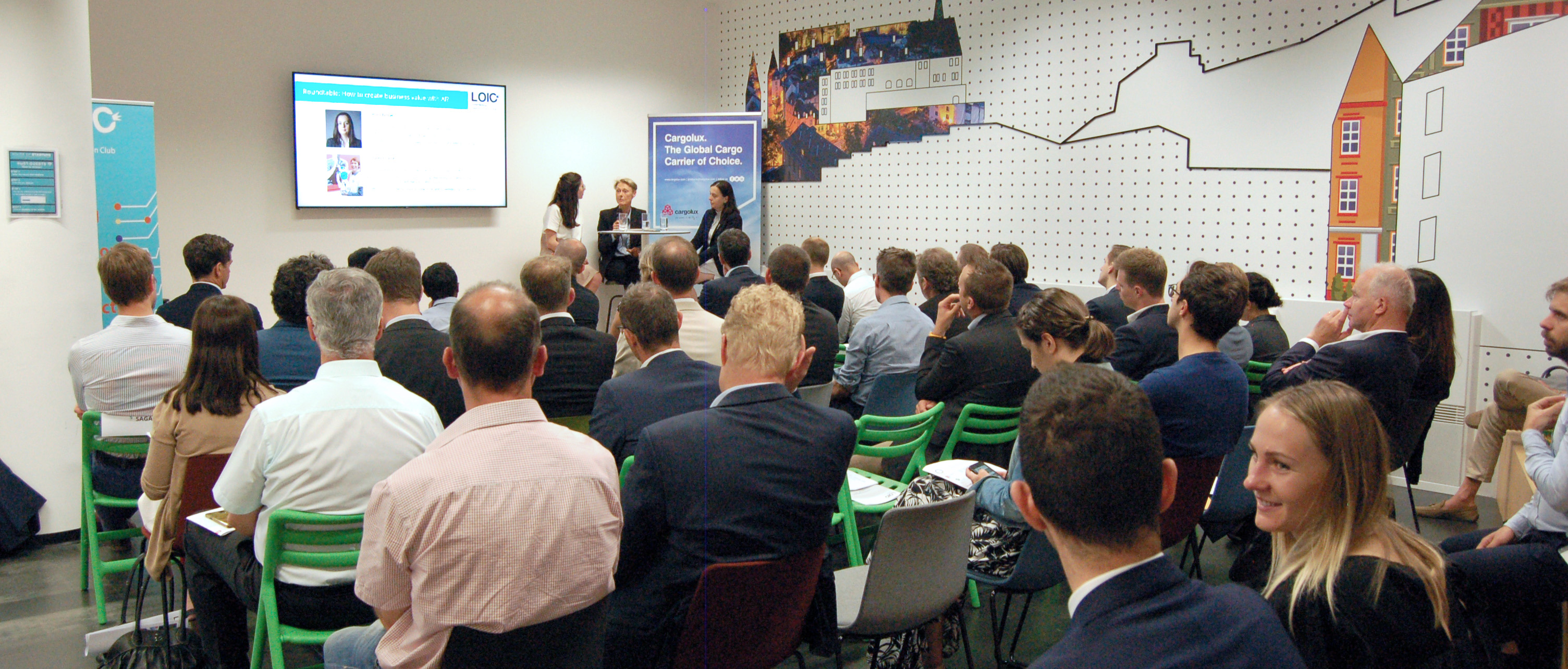 Commended by the participants and the startups, the event was a success. Emilie Bechet, LOIC ambassador, is delighted: "The format of the event is greatly rewarding both for the startups, who get a direct access to the large groups in Luxembourg, and for the corporates, who are given the opportunity to discover local and international innovations and their implications in different fields. I'm glad that we have gotten such positive feedback – this compels us to do it again!"
The LOIC, formed in June 2016 by nyuko, the Lux Future Lab, the Technoport and Luxinnovation, aims to encourage and develop open innovation among the large groups and to put them in touch with startups. To this end, it offers several different types of activities to its members, such as innovation calls, workshops, innovation datings, etc.
Already twenty-six members strong, all of them large groups or SMEs established in Luxembourg in various fields of activity, the LOIC remains open to any businesses that may be interested.